We were scheduled to have our third in-person training just five days after the global pandemic was declared. That training, and all in-person trainings following it were, of course, postponed, and later cancelled. If you'd told us then that we'd still be only doing virtual trainings eight months later, I think many of us would have been shocked and skeptical. And yet, here we are.
Over the course of the spring, we hosted several "Our Shared Humanity" gatherings to connect and reflect. We also developed a new resource for remote education.
As the new school year began, we hosted four 2-hour virtual sessions to dig into questions like:
"What does returning to 'normal' mean?"

"What are 'Brave Spaces'?"

"How can we develop our restorative communication skills?"

"How can we utilize systems, data, and practices to make this work sustainable?"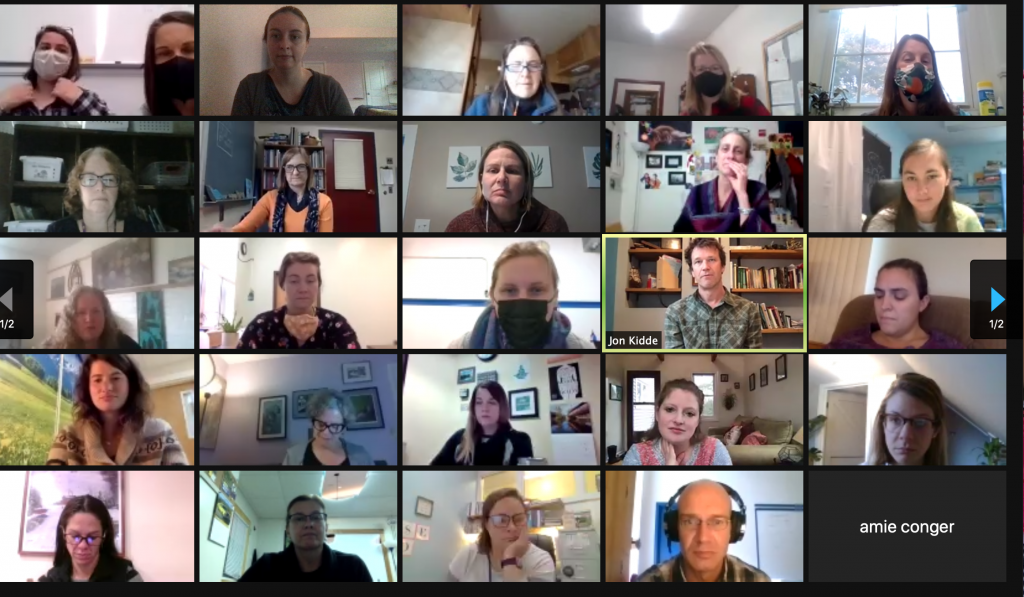 As we finish out our contract work, teams are submitting action plans with items like: "Team members will practice restorative approaches in our classes/programs and serve as a model for our colleagues," "Provide embedded PD time for small accountability teams. Use monthly learning modules to teach and reinforce skills, support peer learning, personal reflection, trust building, authentic sharing and problem solving," "Offer staff circles during staff meetings to connect, build community, and improve school climate (safety, trust, and relationships)," and more.
We are proud of the work we have accomplished this year and look forward to seeing the growth and change that schools experience as a result of their Restorative Approaches teams' hard work.